22 August 2023
Unlocking Enterprise Potential: Migrating from Xero to Microsoft Dynamics 365 Business Central

In the dynamic landscape of modern business, the demand for comprehensive, integrated solutions has never been higher. As organizations expand, robust enterprise resource planning (ERP) systems become essential to manage the entire spectrum of operations seamlessly. While Xero is a popular cloud-based accounting software solution in Australia, its capabilities might need to improve for larger enterprises with intricate business processes. This is where Microsoft Dynamics 365 Business Central steps in as a game-changer, offering a comprehensive suite of tools that cater to an organization's end-to-end needs.
Organizations of all sizes rely heavily on technology for success. Small to medium-sized enterprises (SMEs) benefit significantly from accounting software, such as Xero, to manage finances. However, as businesses grow in size and complexity, more than standard financial systems may be required. This is where enterprise-ready ERP systems, like Microsoft Dynamics 365 Business Central, come in, revolutionizing how organizations operate, plan, and scale. Compliance is also crucial as businesses move towards enterprise status, and having a system built with proper financial standards and processors in mind can improve industry-standard best practices and streamline traditional workflows.
Small and medium-sized businesses often start with standard financial systems like Xero to manage their accounting needs. However, as organizations grow, their operations become more complex, involving various departments, processes, and functions. Standard financial systems might need help to handle this increased complexity effectively.
While Xero excels in accounting functionalities, it must improve when supporting end-to-end business processes. Standard financial systems operate in isolation, requiring manual integrations or APIs to connect with other business modules. On the other hand, enterprise-ready ERP systems like Microsoft Dynamics 365 Business Central offer seamlessly integrated modules that cover accounting, inventory management, sales, procurement, production, and more. This integration fosters collaboration across departments, enabling real-time information sharing and decision-making.
When organizations switch to Microsoft Dynamics 365 Business Central, they adopt a unified system that can oversee all their operations. This means that everything can be managed on one platform instead of using different tools for different functions. This makes things more efficient, eliminates redundancy, and reduces errors caused by transferring data between disconnected systems.
Microsoft Dynamics 365 Business Central offers advanced inventory management tools for businesses dealing with inventory and warehousing complexities. Features such as tracking landing costs and detailed bills of materials ensure accurate cost calculations, efficient stock management, and better visibility into supply chain activities.
In regulated industries, adhering to industry-specific compliance standards is paramount. Microsoft Dynamics 365 Business Central has built-in features that cater to these requirements, streamlining regulatory processes and reducing compliance-related risks.
Modern businesses thrive on data-driven insights. While Xero provides basic financial analytics, Microsoft Dynamics 365 Business Central takes this further. The platform includes advanced analytics capabilities, enabling users to extract actionable insights directly from the system. Its seamless integration with Microsoft Excel, Outlook, and Power BI enhances data connectivity and empowers informed decision-making.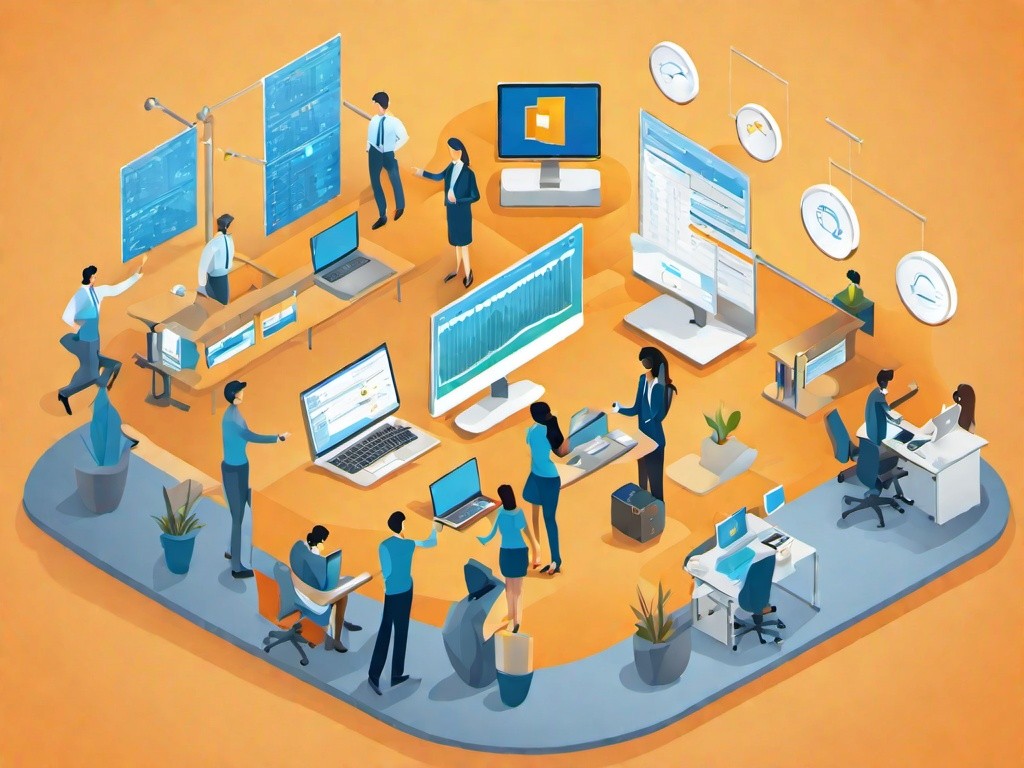 The transition to Microsoft Dynamics 365 Business Central unlocks the potential for seamless integration with Copilot AI. Moreover, the integration of artificial intelligence, exemplified by features, can provide prompt answers and data using chat-based queries without running complex reports. Furthermore, it enhances user experience by offering suggestions, automating tasks, and providing valuable real-time insights.
A significant distinction between Xero and Microsoft Dynamics 365 Business Central lies in the scope of their offerings. While Xero primarily focuses on accounting, Microsoft Dynamics 365 Business Central offers a comprehensive business operating system that covers all business processes. This holistic approach boosts productivity, efficiency, and strategic decision-making, propelling the organization towards new heights of success.
Transitioning to Microsoft Dynamics 365 Business Central becomes inevitable as organizations grow in size and complexity. The move from a standard financial system to an enterprise-ready ERP system empowers organizations to manage end-to-end operations seamlessly, benefit from advanced inventory and compliance features, harness data-driven insights, and leverage integrated Microsoft tools and artificial intelligence. Investing in Microsoft Dynamics 365 Business Central isn't just about upgrading software: it's about propelling the entire organization towards higher productivity, efficiency, and strategic growth.
3 July 2023
Capitalizing on the RFID Revolution: An Unprecedented Market Opportunity for Australian Retailers
Capitalizing on the RFID Revolution: An Unprecedented Market Opportunity for Australian Retailers
The retail industry in Australia is about to undergo a significant transformation thanks to the adoption of Radio Frequency Identification (RFID) technology. This mature market is always looking for innovative ways to stay ahead of the curve, and RFID is a critical player in that game. While RFID implementation is still in its early stages, it's gaining ground with initiatives like "KMart" and other retailers deploying "Checkpoint" solutions for theft prevention. But the real potential lies in comprehensive RFID solutions that integrate security, retail, and supply chain management while seamlessly integrating with existing ERP systems. This presents a golden opportunity worth millions of dollars for those offering tailored RFID solutions to the Australian and New Zealand markets. If you want to stay ahead of the curve and make a name for yourself in this growing industry, now is the time to act.
Efficient Inventory Management:
Australian retailers can now breathe a sigh of relief as the days of tedious manual inventory counting and error-prone barcode scanning are over! Thanks to the revolutionary RFID total solutions, inventory management is now more efficient than ever. Retailers can now enjoy clear visibility into item-level inventory by automating inventory processes with real-time and accurate tracking capabilities. This, in turn, helps to minimize stockouts and reduce overstock situations. The need for manual audits is eliminated, resulting in inventory accuracy that is enhanced by over 95%. With optimized replenishment strategies, customer satisfaction is guaranteed. Upgrade to RFID total solutions today and enjoy a more streamlined inventory management system!
Enhanced Supply Chain Visibility:
The integration of RFID technology provides Australian retailers with unparalleled supply chain visibility. Real-time tracking throughout the supply chain enables better coordination, planning, and logistics efficiency. From production to the point of sale, RFID solutions offer precise insights into the movement of goods, reducing delays, optimizing supply chain processes, and ensuring timely delivery. The advantages of enhanced supply chain visibility translate into improved customer satisfaction and cost-effective operations.
Loss Prevention and Security:
As a retailer in Australia, have you ever faced the challenge of loss prevention? With RFID total solutions, you now have a robust tool to combat theft and enhance store security. By tagging items with RFID labels, you can deploy anti-theft systems that swiftly detect unauthorized removal of merchandise from your stores. This proactive approach effectively curbs shrinkage safeguards profits, and instills confidence in retailers and customers. With RFID technology, you can enhance overall store security, offering peace of mind to everyone. So why not invest in RFID solutions today and protect your business from potential losses?
Retail 3.0 Omnichannel-based Personalized Customer Experience:
Retailers in Australia are using RFID technology to enhance the shopping experience and increase customer engagement. By implementing RFID-enabled fitting rooms, shoppers can enjoy customized recommendations, complementary products, and size suggestions based on their selections. RFID-powered self-checkout systems smooth out the purchasing process, eliminating long lines and improving overall customer satisfaction. These advancements are especially crucial in the post-Covid era, where online shopping has become increasingly popular. RFID technology can provide the latest omnichannel features, such as automated pickup and personalized in-store experiences, thus cultivating stronger customer loyalty and giving retailers an advantage over competitors. Embrace innovation and integrate RFID technology to deliver personalized and interactive customer experiences!
Valuable Data Insights:
RFID total solutions equip retailers with invaluable, real-time data insights. By tracking individual items, retailers gain deep visibility into customer behaviour, identify product popularity, and detect emerging trends. These data-driven insights enable informed decision-making regarding product placement, pricing strategies, and targeted marketing campaigns. Retailers unlock increased profitability and growth by optimizing product assortments, improving sales forecasting, and tailoring promotions based on customer preferences.
Operational Efficiency:
As a retailer, you have the power to transform your operations and maximize efficiency. RFID total solutions offer a game-changing opportunity to automate inventory counts and reconciliation, reducing the risk of errors and increasing productivity. With features such as automated GRN stock counts and item locators, you can experience a rapid return on investment. Solution providers can offer demo stores or case studies to help you envision your business's benefits. Streamlining manual processes empowers your team to focus on higher-value tasks and provide top-notch customer service. Don't let outdated methods hold you back – embrace the possibilities of RFID total solutions.
Cost Savings:
RFID total solutions offer retailers a valuable opportunity to optimize operations and achieve cost savings. Through automated inventory management, retailers can reduce the need for manual counting and audits, resulting in significant savings. Furthermore, RFID technology can streamline supply chain operations and reduce stock-holding costs. Given the high labour costs in Australia, adopting an RFID solution can save millions in labour hours. Additionally, RFID-enabled loss prevention measures can help safeguard retailers' profitability by minimizing losses due to theft and shrinkage. With improved efficiency, cost savings, and the ability to allocate resources strategically, retailers can stay ahead of the competition by investing in RFID total solutions to boost their bottom line.
Catering to SMB and Mid-Sized Australian Businesses:
Small and medium-sized businesses in Australia have unique needs that must be addressed when adopting RFID solutions, especially as global retailers like H&M have already embraced this technology. They require a simplified, cloud-based solution that is easy to implement, has low overhead costs, and a high return on investment. Companies can tap into the new demand by providing tailored RFID solutions designed for this market segment and position themselves as RFID experts and trusted consultants in Australia. Take advantage of this opportunity to reach out to this target audience and establish yourself as a leader in the RFID industry.
As a retailer in Australia, it's a great time to consider implementing RFID total solutions to take your business to the next level. With this advanced technology, you'll enjoy various benefits, such as efficient inventory management, improved supply chain visibility, loss prevention, and robust security measures. You'll also have the opportunity to offer personalized experiences to your customers and gain valuable insights into your business operations. By adopting RFID solutions early on, you can position your business as a leader in innovation and drive growth in the industry. So why wait? Take advantage of this opportunity and set your business on a path to success!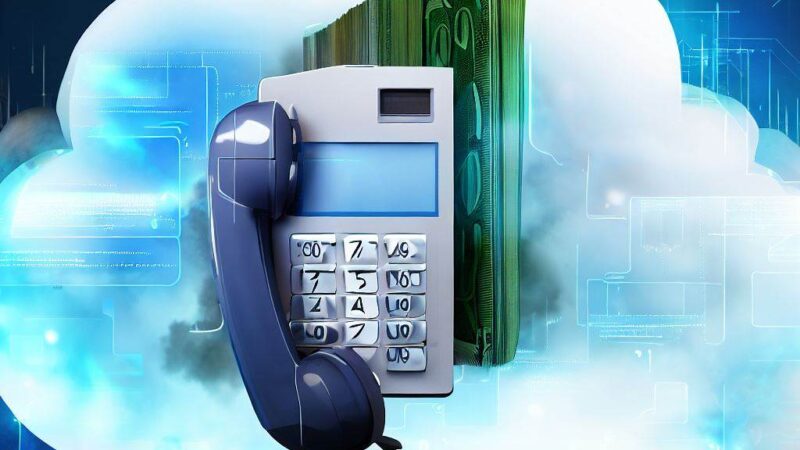 28 June 2023
Yester Microsoft Teams Integration: Empowering Australian Businesses with Seamless affordable communication
The Yester Microsoft Teams integration offers an utterly affordable solution for Australian businesses seeking a simple and inexpensive solution to connect their existing PBX systems with the modern workplace environment. Over the years, many companies have struggled with complicated and expensive telephony systems that often come bundled with subscription plans. However, Yester's "Yeastar Linkus" provides a straightforward, practical, cost-effective solution that seamlessly integrates with Azure AD.
Setting up the Yester Microsoft Teams integration is remarkably easy and can be performed quickly. The solution fully integrates with Azure AD, allowing businesses to leverage their existing user accounts, security groups, and permissions effortlessly. This seamless integration ensures a smooth transition to the modern workplace environment, eliminating the complexities associated with user management.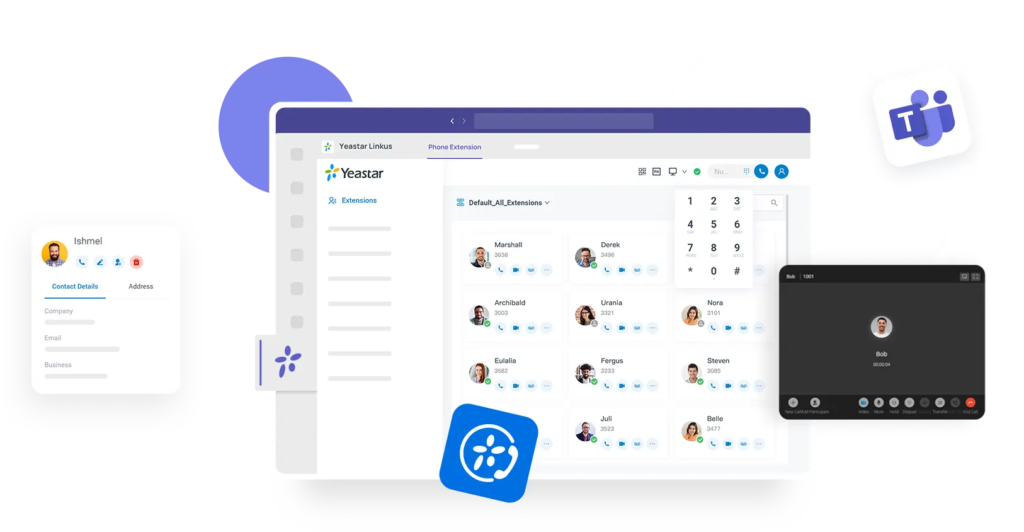 One of the convenient features of Yester's integration is its pop-up functionality. When an external call comes in, it conveniently pops up within the Microsoft Teams interface, enhancing user experience and eliminating the need to redirect calls to mobile devices. This streamlined approach ensures that important calls are always noticed and contributes to a more efficient and responsive communication process.
Yester Microsoft Teams integration is ideal for Australian small and medium-sized businesses. Through extensive testing, including successfully implementing Nishantha De Costa's helpdesk solution with the complicated SIP trunk, Yester has proven to connect various communication channels seamlessly without hassle. Remarkably, this integration does not require additional licenses or calling plans, saving businesses from unnecessary expenses.
Moreover, the integration with Microsoft Outlook further enhances the functionality of Yester's solution. By connecting with Outlook, users can make telephone calls while managing their emails, significantly improving productivity and workflow. This level of integration sets Yester apart from other top-level solutions, providing a comprehensive and cost-effective communication experience.
When comparing Yester's Microsoft Teams integration with other solutions, it becomes clear that Yester offers the most basic and advanced integrations without imposing additional costs on the customer. With Yester, businesses can use a robust feature set, enhanced collaboration capabilities, and seamless integration with existing PBX systems without breaking the bank.
Yester's integration with Microsoft Teams offers a seamless and cost-effective communication solution. Its affordability makes it an ideal choice for small and medium-sized businesses in Australia that are looking for a budget-friendly solution. With Yester, companies can connect their existing PBX systems to the modern workplace environment without breaking the bank. The platform's comprehensive feature set and affordable pricing make it a wise investment for businesses looking to streamline their communication and collaboration processes while staying within their budget.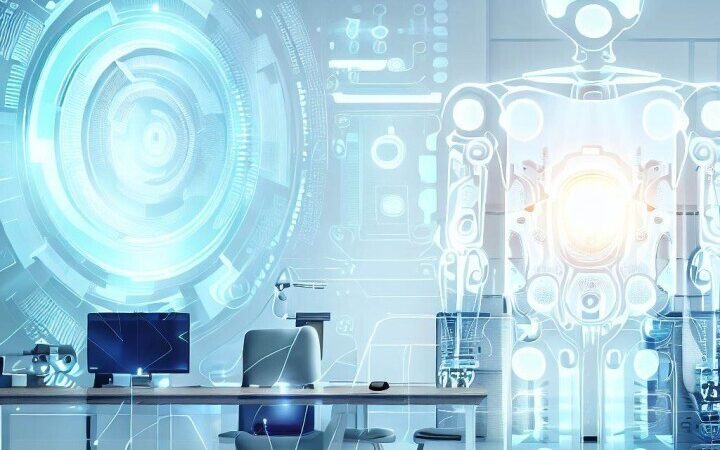 8 June 2023
The Future of the Modern Workplace, with or Without AI
I am optimistic that we will eventually become accustomed to incorporating AI into our daily lives. Instead of fixating on questions such as whether AI will replace jobs or what the future may hold, we should focus on leveraging its potential to boost productivity. Cultivating a growth mindset that welcomes the challenges posed by AI and embraces opportunities for learning is essential.
I've been thoroughly exploring different technologies and platforms to enhance my daily work, and language AI models and beta technology have caught my attention the most. It's crucial to approach new technologies with a positive mindset and a genuine eagerness to learn. By embracing these opportunities, we can expand our knowledge and remain open to further information. My curiosity prompts me to ask questions and seek out knowledge, which has proven invaluable in my pursuit of excellence. Putting all your efforts into achieving perfection can be overwhelming and hinder your progress. It's better to prioritise continuous learning and personal growth instead of trying to reach an unachievable level of flawlessness.
To cultivate a growth mindset, it's crucial to be resilient in the face of AI-related challenges. Keeping a positive outlook and viewing these challenges as opportunities to acquire new skills and knowledge is essential. Embracing these challenges as chances to grow and become more proficient in AI is necessary. Seeking feedback from peers, mentors, and experts like Rohan Jayaweera in AI can be immensely helpful. Feedback provides valuable insights into areas for improvement and helps refine your understanding. I was privileged that the long conversations with Roy Ian, who has adapted and engineered successful projects earlier than the AI hype hits the mainstream, helped me extend my knowledge and create a sense of my learning experience. One valuable lesson I learned while working at Apple is to embrace continuous learning. Developing problem-solving skills and fostering a creative mindset are critical when dealing with AI challenges. It's better to approach complex problems with a solution-oriented mindset than to feel overwhelmed.
As a tech enthusiast, I believe in leveraging computing power and innovation to enhance business operations. I have been exposed to Microsoft and Google, particularly in testing the upcoming Microsoft 365 Copilot. As we look towards the future, we expect to see more API integrations and third-party add-ons that enable a more seamless and user-friendly work environment. Exciting times lie ahead for businesses that are ready to embrace these advancements.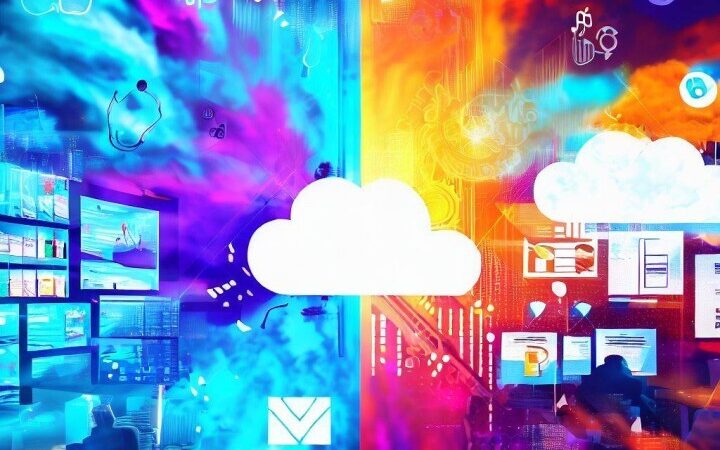 8 June 2023
Compare Productivity in Google Workplace Vs Microsoft M365
From my experience using Microsoft M365 and Google Workplace, modern workplace applications are essential for any business looking to stay ahead of the competition. While both applications have strengths and weaknesses, comparing and choosing the best option for your business needs is always good. These applications help streamline workflows, enhance collaboration, and improve efficiency, ultimately leading to greater productivity and success. In today's fast-paced business landscape, investing in modern workplace applications is a wise decision that can help take your business to the next level.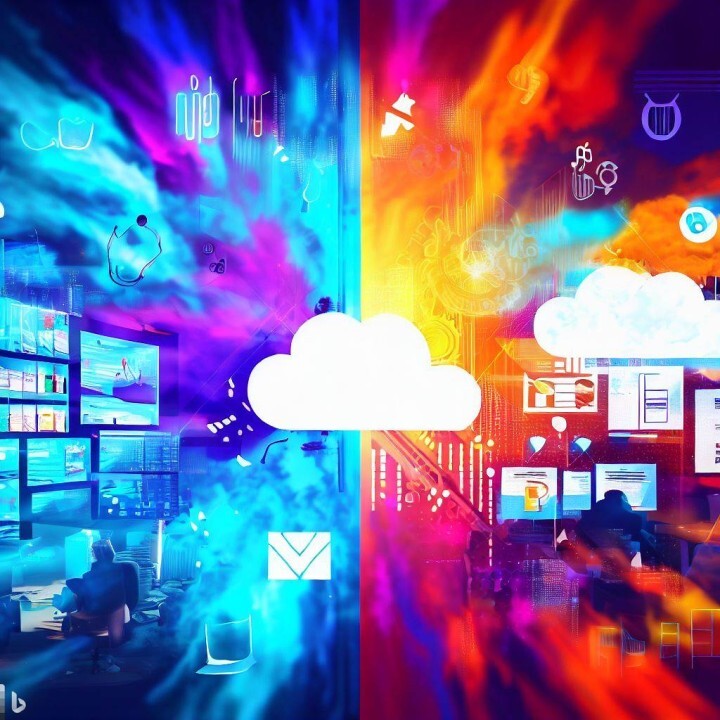 Communication: Basic emails are losing their charm in today's fast-paced world. While they were once the go-to communication method for businesses, users now turn to more effective team communication channels like instant messaging and collaboration tools. These channels prove more efficient and productive, promoting successful teamwork, decision-making, and problem-solving. It's clear that timely communication is still vital, but how we communicate has changed drastically.
Google: I've found that Google offers essential email services that are secure and easy to use. However, when it comes to instant messaging clients, they have yet to have any popular options available.
Microsoft: Microsoft has a widely recognised all-in-one platform called Outlook that has been used for ages. Their team has set the industry standard for efficient instant communication. Google users, on the other hand, have to pay extra and rely on third-party tools like Slack. However, with Microsoft, you get the complete communication package with Teams. Moreover, Teams can even replace the traditional PBX telephone system with cloud telephony.
Task Management: By utilising task management tools, calendars, and scheduling apps, people and teams can effectively organise their workload, prioritise tasks, and meet deadlines. Excellent time management results in higher productivity and decreased stress levels.
Google: I've been trying to figure out how to use Google Tasks effectively over the years. Whenever someone asks me how they can assign tasks to their co-workers using Google Workplace, there must be a more straightforward method. Instead, you have to resort to using complex workarounds. In my experience, nothing like Microsoft Planner offers a more streamlined and user-friendly approach to task management.
Microsoft: I've noticed that Microsoft has been focused on testing several tools in this area. One thing I've found particularly helpful is their tagging or assigning task feature, which has been available from the beginning. And the best part is that you don't need to pay additional costs to use their planner tool, which is the same as Jira or Trello board feature. This lets you monitor your tasks and effectively stay on top of everything.
Collaboration and Teamwork: In today's workplace, collaboration is genuinely crucial. It ignites innovation, streamlines problem-solving, boosts productivity, and fosters knowledge-sharing. When we work collaboratively, we communicate more effectively, increase our engagement, and empower our organisations to be more agile and adaptable. By embracing collaboration, we can attain superior outcomes, strengthen our teams, and maintain our competitive edge in today's fast-paced business world.
Google: I am a massive fan of Google Forms, Calendar, and Drive. These tools are beneficial and have made my life a lot easier. I cannot imagine my work without them. However, other tools like Docs and Sheets are essential compared to the feature-rich Word and Excel. Nonetheless, they are still quite helpful and get the job done. Overall, Google has done a great job of creating user-friendly and efficient tools. I am grateful for these tools and look forward to seeing what Google comes up with next.
Microsoft: The collaborative tools provided by Microsoft are truly impressive. They effortlessly integrate Word and Excel with other applications such as Teams, SharePoint, and even Dynamics ERP and CRM systems. The recent announcement of Loop, which facilitates the sharing of collaborative components within different applications, is a glimpse into a bright future of working. It is evident that collaboration is at the heart of the entire suite of Microsoft tools, and their dedication to making work more efficient and effortless for users is indeed commendable.
Artificial Intelligence AI Integration: It's incredible how much AI integration has transformed the modern workplace! Businesses are now equipped with powerful tools to help them thrive and succeed. By automating tasks, analysing vast amounts of data, and driving intelligent decision-making, AI gives organisations the boost they need to increase productivity, simplify processes, and stay ahead in a constantly changing landscape. With its ability to create personalised customer experiences and foster a collaborative and innovative work environment, AI technology is quickly becoming essential for businesses that want to optimise their operations, make data-driven decisions, and succeed in today's business world. If you're ready to take your business to the next level, embracing AI integration is the way to go!
Google: Interestingly, Google is reportedly still working on introducing AI into their workplace, even as Microsoft leads the charge. While we have yet to gain firsthand experience to comment on, Google may offer similar AI-powered features to assist with tasks and collaboration. However, it remains to be seen how Google's AI technology can and automated within work applications.
Microsoft: The AI race is heating up as technology advances, and Microsoft's Co-Pilot feature is leading the charge. This cutting-edge technology promises to revolutionise the workplace with its productivity-enhancing capabilities. The excitement around its potential is palpable, and it's clear that integrating AI is crucial for businesses to thrive in today's fast-paced business landscape.
Work From Home: Having the option to work remotely or enjoy flexible work hours is beneficial for both productivity and work-life balance. Google and Microsoft offer SAAS models that provide similarly provide similar functionality.
Automation and Workflow Optimization: Boosting productivity can be achieved by implementing automation tools and streamlining workflows. Management software, automating repetitive tasks, and leveraging artificial intelligence for data analysis and decision-making can significantly increase efficiency. It's worth noting that Microsoft provides all the necessary tools in one place and has a strong network of developers and partners utilising the system, making it the go-to solution for businesses looking to improve their productivity. In contrast, Google lacks expertise or presence in this area, making it less of a viable option for companies looking to streamline their processes.
Employee Well-being and Engagement: Prioritizing employee well-being and engagement is crucial for improving productivity. This can be achieved by promoting work-life balance, offering wellness programs, recognising employee achievements, and fostering a positive work culture. Microsoft provides a range of tools to help businesses achieve this, such as Microsoft Viva and Staff Engagement, as well as Yammer, which adds a fun and positive element to the workplace. Compared to Google, Microsoft goes above and beyond by prioritising employee well-being and engagement, making it the better choice for businesses looking to improve productivity.
Learning and Knowledge Management: For businesses to enhance productivity, they must prioritise the well-being and engagement of their employees. Access to training resources, online courses, and professional development opportunities can significantly increase individual and team productivity. Microsoft offers SharePoint, which can serve as a training hub where videos can be shared for employee development, giving it an advantage over Google, which has yet to learn.
Data Security and Privacy: It is essential to safeguard sensitive data and establish robust cybersecurity measures to maintain productivity. A secure work atmosphere fosters confidence, minimises interruptions, and decreases the probability of data breaches. Microsoft has a slightly better compliance record than Google, and they plan to implement Copilot-based AI for detection and prevention.
Price: The cost of both solutions is nearly identical. However, with Google, it may be necessary to use some third-party applications, whereas Microsoft offers almost everything in one place.
Unlocking your productivity potential starts with identifying your unique needs and expectations. With countless options available, it's easy to get bogged down in feature comparisons. But it's important to remember that the real power of a productivity platform lies in how it can streamline your workflow and create a modern, user-friendly workplace. By keeping your eyes on the future, you can make the most of your chosen platform and achieve unparalleled efficiency.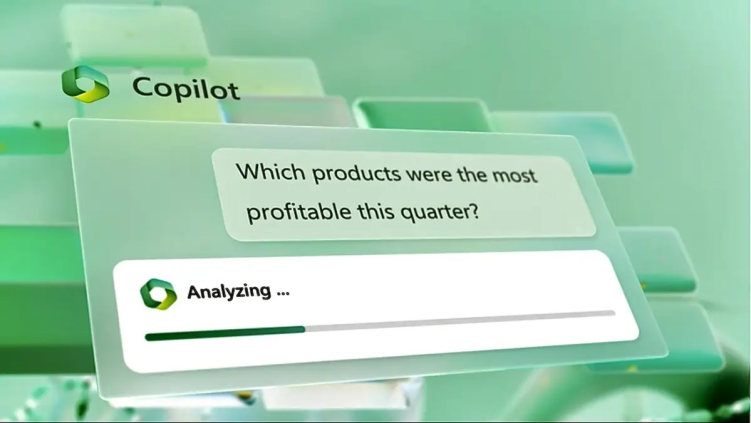 9 June 2023
Utilizing Microsoft Copilot in Dynamics ERP.
Years ago, when there was a new technology, the learning curve or the adaptation was gentle and stable. In the past and modern world, everything is a fast phase; excitement is everywhere, and tech spikes and downturns are frequent. Making the right choice or mature decision is always in the hands of the people. Meanwhile, trends are putting peer pressure, and the competition pushes us to move forward while considering stability, security, and compliance. Specifically, some technical trends are subjective to the business, and their potential impact on various industries and the broader society is undeniable.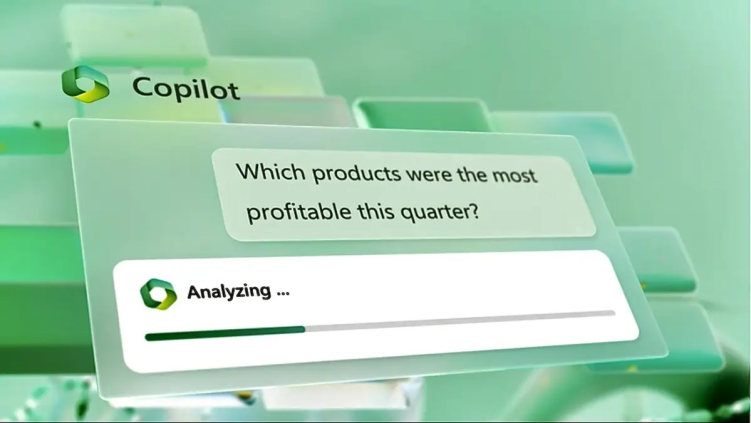 It is too early to predict or forecast Microsoft Copilot's effectiveness or the entire AI integration towards the Microsoft ecosystem. As far as we know, it can help business users perform tasks and decision-making faster by running analytics by a single human language chat command. Meanwhile, it will unleash the potential of Azure Cloud and ChatGPT/OpenAI powerful data models and computing power without depending on the tech team to develop reports or applications. Conversely, the developers will benefit code quality by suggesting improvements and optimizations based on best practices and common patterns. Maintaining reliable, scalable, and maintainable codebases is always an expensive process. When Copilot is there to automate and optimize the ITPM, the team can focus on bringing more innovation to enhance productivity. Ideally, we should be aligned and work towards embracing the change instead of having a wrong perception that AI will replace our jobs in the tech industry.
As we advance, the ERP system will have some AI integration. Microsoft is wise in selecting and correcting solutions and adopting the Dynamics ERP platform early. My approach is always to empower the user to build reports or automation by themselves where they must depend on the tech person to run the daily tasks. Copilot or the AI will automate tasks, provide predictive insights, improve forecasting accuracy, deliver a personalized customer experience, and identify potential frauds using a single line of chat powered by the AI.
AI-powered language models do have limitations with critical business decisions. Ideally, IT professionals must keep the options open and stay tuned for the ideal use cases where AI adds value to business applications and processes. In recent years Microsoft made several smart moves with the Cloud, productivity, and modern workplace ecosystem collaboration with other systems and partners and ditching meaningless investments such as windows mobile. Assume Hasanga Abeyaratne can recall memories of when the time speech was delivered on the future of the modern workplace. In conclusion, Copilot will be a good stepping stone to integrating the power of AI into Dynamics and other MS platforms. Shortly we will have to rethink and focus on using the power of the new technology to adopt and utilize enhance business productivity.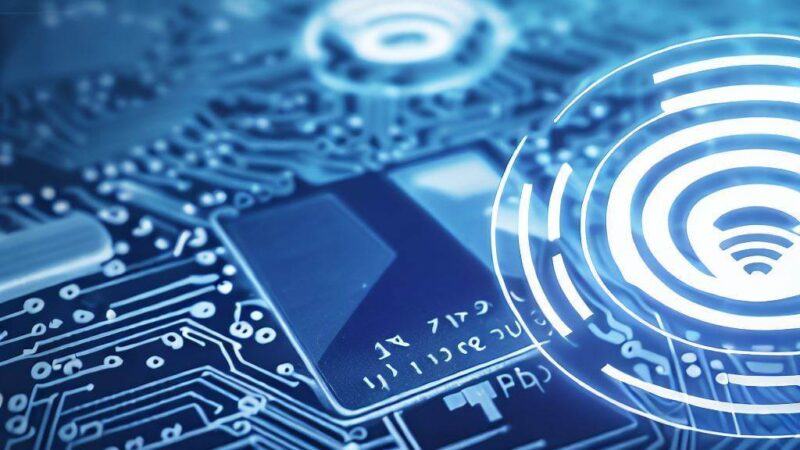 9 June 2023
Internet of Electric Devices to Internet of Things | Disruptions on connecting things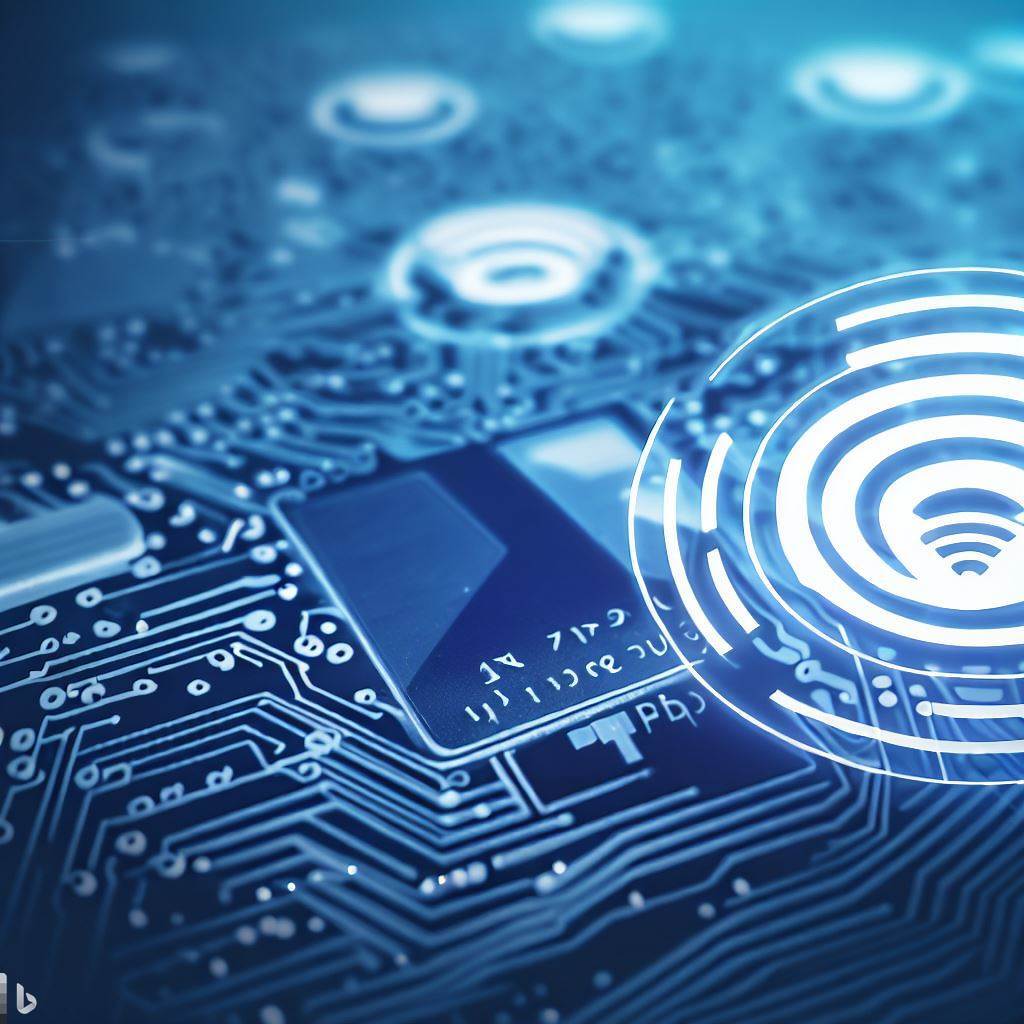 Connecting the world has become the mainstem topic in today's technology landscape. Whether it's autonomous cars, robots or toy drones world is rapidly being connected rapidly lessening the space between the physical and online worlds. Innovation in the Internet Of Things (IoT) will bypass the traditional technology approach with breakthroughs in making everyday experiences better. Helping businesses operate efficiently thereby reducing the cost of operation and allowing them to scale at a rapid pace that meets the demands of the industry, IoT is the leading force of digital transformation regardless of the industry vertical you operate in.
Traditional mediums of connectivity, such as Wifi and Bluetooth which only lets you connect electronic devices with a power source have limited capability in connecting with the elements of the offline world such as documents, apparel or even packaging containers. IOT technologies such as RFID break this barrier by connecting the elements of the offline world, that's without an inbuilt power source, with the cloud-based software service interfaces that allow developers to create solutions that have not been nearly possible before. Businesses can now utilize the power of RAIN RFID chips, where the overall cost of adoption and ownership is almost invisible compared to previously available technologies. In addition, these chips and the integrated solutions are available with many vendors yet use a common protocol which makes the implementation and maintenance that much easier.
Connecting everyday things is always a challenge compared to the Internet of powered devices, RFID technology has proven that the technology behind RFID can provide connectivity, identification and location functionalities to the IOT platform, and multiple vendors and partners are working around the clock to develop the ecosystem of the RFID faster than we expected, reports claim that industry will grow over 25 billion connected things in 2020 with the current trend.
IoT engineers and developers are already taken steps to avoid connectivity disruption and utilize the RFID technology for solutions, a limited number of vendors offer total RFID solutions with both hardware, software and integration API, ideally, developers need to consider overall vendor capacity and capability of offering the total RFID solution for the IOT platform.
For more information: [email protected] @saptha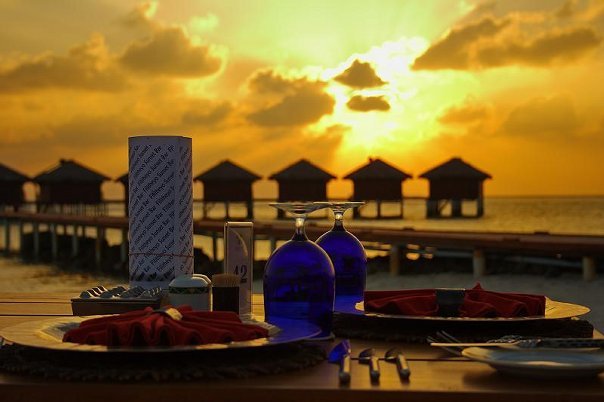 9 June 2023
Re-imagine Hospitality
It's time to redefine the hospitality industry with the advancement of consumer-centric technology.
By – Saptha Wanniarachchi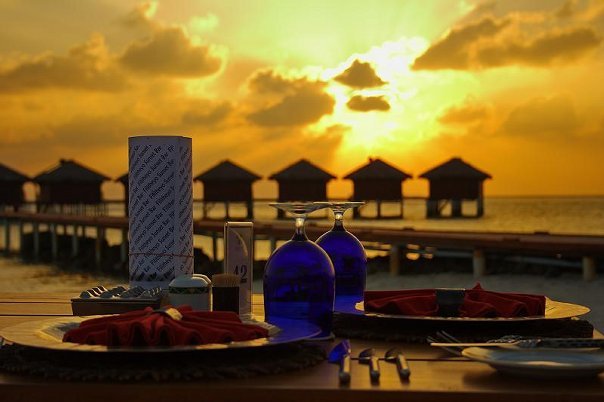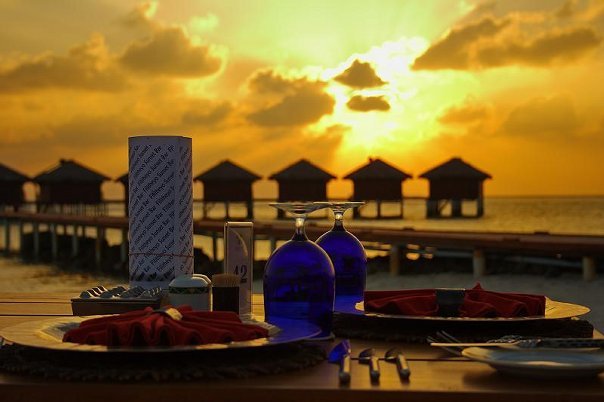 Can you imagine what a cashless vacation would feel like? Can you imagine a seamless experience where there are no queues, no waiting and no confirmations during your business trip? Can you imagine your hotel's custom offering to suit your preference? Watching your favourite local TV show while you are away? Seamless integration with your personal devices where your loved ones are one tap away? Welcome to the new face of the human-centred hospitality experience.
Hoteliers across the globe spend millions of dollars on upgrading their offerings in countless ways. Upgrading the facility, in-house service, branding and even investing in various communication channels. However, with the world's increasing population of millennial travellers, do you think these investments are reaping the benefits as expected? Well in my experience of travelling the world across almost all the continents, I've not seen much difference in the experience now and two decades ago. Despite the sheer amount of investments, I fail to see a unified consumer experience that puts the millennial traveller at the centre of modern hospitality.
Migrating the IT department from a cost centre to a revenue centre is the responsibility of the IT manager, innovations and trends such as an IOT can be seamlessly integrated to add value to traditional hospitality.
The mindset of a millennial traveller is quite unique and in no way related to traditional leisure or business travellers. For example with the introduction of the services like Uber, which has a global footprint, one would easily use Uber to get a ride from Airport to the hotel. The digitalisation of hotel reservation systems has failed to tap into the opportunities that are presented here. Similarly, other such services which utilise the sharing economy model, as I see should play a major role in the lifecycle of a modern traveller. Integration with such services will help the hotels simplify the travel experience while amplifying these value-added revenue streams. Most importantly offer a connected experience, where one can forget about pretty much everything except the reason they travel.
Authorization protocols are such that a visitor requires moving into the reservation desk before checking in. We all know how that process is, especially at a hotel in a busy city. Maybe your flight is delayed and you were stuck in traffic on your way to the hotel. The last thing you want is to wait in the Queue for checking in to the hotel, which you may have already paid for. Not a good experience. Low-energy communication protocols, such as Bluetooth and RFID are available which can completely eliminate the reservation desk. These protocols provide and already been implemented in other industries for authorization purposes. Imagine your smartphone automatically checking you in as you walk into the hotel, with a personalised greeting message from the manager and showing you the path to the hotel room, and the door is unlocked as you walk in. That would be pretty amazing as you have to rush into that business meeting. Similarly what if all the in-house payments are authorised via the same mobile app where you will pay them all with a tap on your screen? Solutions can be invisible inside the traditional practice without making guest feels like they walk into a tech world where some guest will have a very negative impression towards high-tech complications, imaging having an RFID inlay inside a car park ticket or room key where guest will be amazed how the staff calling his name and how they are aware of his room number everywhere they travel inside the hotel, The application of such technology is already in use with the introduction of digital wallets and technologies such as blockchain.
Have you ever felt like a stranger during your trip to an unknown city? It does not have to be that way anymore. Artificial intelligence-backed chatbots are there to keep you company and help you get around the city and craft a memorable experience with your family. Mobile apps, the likes of ChatBots introduced by Facebook Messenger are available for reaching out to your visitors when they want assistance. Finding a travel partner or connecting with social travel groups can be integrated services via apps on your TV, Whether it's reserving a dinner table or helping you explore the city these platforms are capable of personalising the experience based on your preference. They provide numerous ways to connect with your social life and offer travellers an unparalleled experience. Can you imagine the power of this connectedness and the possibilities of monetizing these opportunities into revenue streams that eventually create brand loyalty for global hotel chains? One would argue that services such as Airbnb, and Couchsurfing has already tapped into this market with zero ground presence. With the shift towards global mobile apps and eventually single-app mobile devices, the likes of WeChat and Facebook Messenger, creating brand loyalty has to be much simpler than spending large sums of advertising and marketing dollars.
Right now we do have a number of case studies online to study how the technology has been utilised to improve the hospitality industry, leading vendors are already in business with a range of solutions with API integrations, major hotel chains like Hilton. Starwood and Hyatt already use keyless entry in hotels, Opera PMS IFC8 interface announced that they will welcome IOT to connect with the PMS system.
At the forefront of the hospitality industry, leadership of the industry must identify that there is a rising tide that is driven by the millennial traveller. With advancement of the technology, hospitality providers are enabled with multitudes of channels to take the current where it leads, not to forget the fact that one bad guest experience on public websites such as Trip Advisor can have huge implications on the reputation of the hotel putting the millennial traveller at the centre of their service offering. When the trends favour the opportunity, will the hospitality industry be swimming against this powerful tide?
As a great philosopher once said, "There is a tide in the affairs of men, which, taken at the flood, leads on to fortune . . . We must take the current when it serves, or lose our ventures." I say we live in a world that is far more connected than ever before, which opens a whole new horizon of possibilities in the hospitality industry. Hoteliers must grab the opportunity and lead their ventures to prosperity before losing their ventures to those who do have the right technology.