In the dynamic landscape of modern business, the demand for comprehensive, integrated solutions has never been higher. As organizations expand, robust enterprise resource planning (ERP) systems become essential to manage the entire spectrum of operations seamlessly. While Xero is a popular cloud-based accounting software solution in Australia, its capabilities might need to improve for larger enterprises with intricate business processes. This is where Microsoft Dynamics 365 Business Central steps in as a game-changer, offering a comprehensive suite of tools that cater to an organization's end-to-end needs.
Organizations of all sizes rely heavily on technology for success. Small to medium-sized enterprises (SMEs) benefit significantly from accounting software, such as Xero, to manage finances. However, as businesses grow in size and complexity, more than standard financial systems may be required. This is where enterprise-ready ERP systems, like Microsoft Dynamics 365 Business Central, come in, revolutionizing how organizations operate, plan, and scale. Compliance is also crucial as businesses move towards enterprise status, and having a system built with proper financial standards and processors in mind can improve industry-standard best practices and streamline traditional workflows.
Small and medium-sized businesses often start with standard financial systems like Xero to manage their accounting needs. However, as organizations grow, their operations become more complex, involving various departments, processes, and functions. Standard financial systems might need help to handle this increased complexity effectively.
While Xero excels in accounting functionalities, it must improve when supporting end-to-end business processes. Standard financial systems operate in isolation, requiring manual integrations or APIs to connect with other business modules. On the other hand, enterprise-ready ERP systems like Microsoft Dynamics 365 Business Central offer seamlessly integrated modules that cover accounting, inventory management, sales, procurement, production, and more. This integration fosters collaboration across departments, enabling real-time information sharing and decision-making.
When organizations switch to Microsoft Dynamics 365 Business Central, they adopt a unified system that can oversee all their operations. This means that everything can be managed on one platform instead of using different tools for different functions. This makes things more efficient, eliminates redundancy, and reduces errors caused by transferring data between disconnected systems.
Microsoft Dynamics 365 Business Central offers advanced inventory management tools for businesses dealing with inventory and warehousing complexities. Features such as tracking landing costs and detailed bills of materials ensure accurate cost calculations, efficient stock management, and better visibility into supply chain activities.
In regulated industries, adhering to industry-specific compliance standards is paramount. Microsoft Dynamics 365 Business Central has built-in features that cater to these requirements, streamlining regulatory processes and reducing compliance-related risks.
Modern businesses thrive on data-driven insights. While Xero provides basic financial analytics, Microsoft Dynamics 365 Business Central takes this further. The platform includes advanced analytics capabilities, enabling users to extract actionable insights directly from the system. Its seamless integration with Microsoft Excel, Outlook, and Power BI enhances data connectivity and empowers informed decision-making.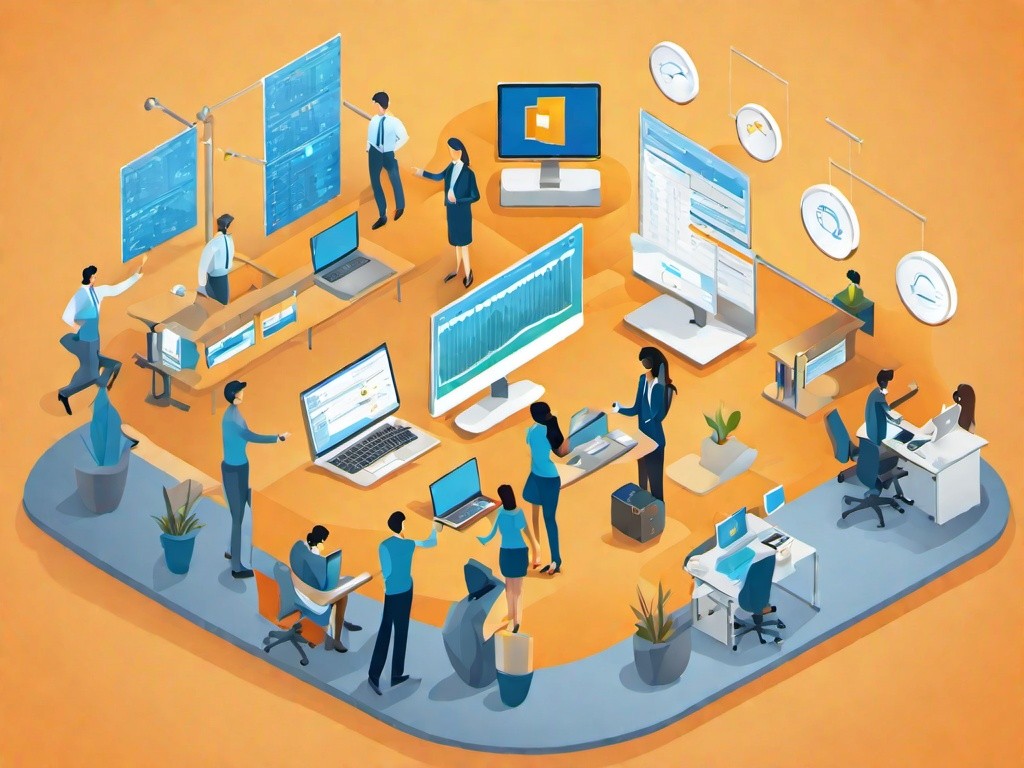 The transition to Microsoft Dynamics 365 Business Central unlocks the potential for seamless integration with Copilot AI. Moreover, the integration of artificial intelligence, exemplified by features, can provide prompt answers and data using chat-based queries without running complex reports. Furthermore, it enhances user experience by offering suggestions, automating tasks, and providing valuable real-time insights.
A significant distinction between Xero and Microsoft Dynamics 365 Business Central lies in the scope of their offerings. While Xero primarily focuses on accounting, Microsoft Dynamics 365 Business Central offers a comprehensive business operating system that covers all business processes. This holistic approach boosts productivity, efficiency, and strategic decision-making, propelling the organization towards new heights of success.
Transitioning to Microsoft Dynamics 365 Business Central becomes inevitable as organizations grow in size and complexity. The move from a standard financial system to an enterprise-ready ERP system empowers organizations to manage end-to-end operations seamlessly, benefit from advanced inventory and compliance features, harness data-driven insights, and leverage integrated Microsoft tools and artificial intelligence. Investing in Microsoft Dynamics 365 Business Central isn't just about upgrading software: it's about propelling the entire organization towards higher productivity, efficiency, and strategic growth.